ABOUT US
HERMES ELEVATOR Co, Ltd., a Sino-Germany joint venture, was established by HERMES ELEVATOR GmbH Germany and other domestic shareholders in 2000. The technology of the less-room elevator machine owned by HERMES ELEVATOR GmbH belongs to the technology of the fourth generation and the most advanced one in the world at the moment. The registered capital of the company is 150.2 million RMB.
The company is located in Suzhou of Wujiang economic development zone, near long triangle river, and Zhejiang, and Shanghai three provinces of center zone. At the West of its location is close to Taihu Lake, North is Su Tin , East is Shanghai, South is Hangzhou. The company covers an area of more than 60,000 square meters, consists of factory area of more than 20,000 square meters and office area of 15,000 square meters. We have the facility of 78 m high elevator test tower, run 5 different types of lift products with maximum operating speed up to 4 m/s. The company products covering passenger elevator, villa elevator, panoramic elevator, bed lifts, service lifts, hydraulic lifts, car lifts, small elevators without machine room, elevators, escalators, automatic sidewalk, and special design units customized to customer's needs.
The company takes full advantage of the most advanced technology in elevator and elevator drive control system. We implement advanced enterprise management system, establish a set of CAD, CAM, ERP in an integrated network management system, and a 5S1A site management model. We utilize NC cut Board machine, NC folding bent machine, acceleration test instrument, limited speed device test instrument, laser guide measurement instrument, advanced manufacturing and processing device, and detection instrument. We also apply international standards of production specification with ISO9001, ISO14001, and OHSAS1800 system implementation. All these efforts to ensure we can deliver the highest quality of  elevator, escalator, and automatic sidewalk products.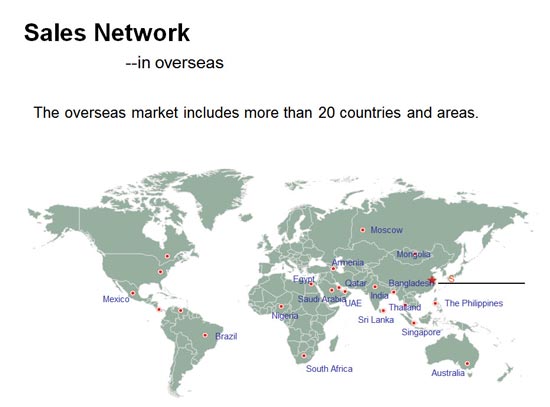 The company believes that service quality is the guarantee of product excellence. For different levels of need, different countries, different regions, different users,  we have already built up an efficient one-stop service for lift design, manufacturing, installation, and maintenance. From design to manufacturing, installation to maintenance, we are determined to meet the requirements of customers. Supported by the large service network all over China, highly trained engineering staff, we are dedicated to provide customers with a perfect service. Customers can always count on the operation reliability of our products, by self-diagnosis feature on the elevator, and also remote real-time monitoring and remote maintenance.
We adopt the philosophy of "mutually beneficial and win-win" to provide customers with the perfect delivery of products and services.
We are looking forward to successful cooperation.